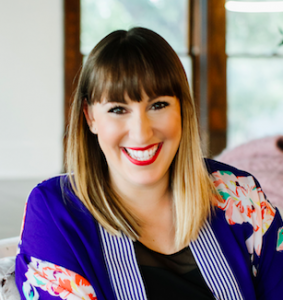 Crafted to inspire, built to share…
It's all about CONNECTION.
I'm fuelled by curiosity, passion and pushing limits;
driven by competitiveness and a need for continuous momentum;
fulfilled by connection, contribution and making things happen.
I'm a creative and strategic person who's on a mission to connect people through digital experiences.
---
Street Cred
I'm the Head of Digital at the Canadian Olympic Committee and am responsible for the digital fan experience.

My team and I saw exponential growth and engagement within all Team Canada channels during Sochi 2014, Toronto 2015 (Pan Ams), Rio 2016 and PyeongChang 2018.
We won many awards for our responsive site (olympic.ca), and Sochi brand campaign centred around the official hashtag #WeAreWinter, which was the most used hashtag globally after #Sochi2014.
On the road to Rio, I lead the creation of the Canadian Olympic Club (olympicclub.ca), a next-generation fan club – driven by social login and gamification. It was the first of its kind for any National Olympic Team and industry leading by any pro sports standard.
During PyeongChang 2018, @teamcanada had the most interactions globally out of any National Olympic Committee.

 I have over a decade of digital experience. See my portfolio for examples of my work.
I continue to lead the Canadian Olympic Team digital fan experience through social and digital content (including branded content), products (web, email, app), business intelligence (data & analytics), and social platform partnerships.  Previously I did this for BMO, OREA and lululemon athletica.  LinkedIn will tell you the full story.
I pocketed my degree from the University of Toronto specializing in Visual Culture and Communications through the Communication, Culture and Information Technology program.
With my eye on the prize I also grabbed a diploma in Digital Communications from Sheridan College.
---
Why work in Sport?
My passion for sport runs deep. Before my world revolved around connection, I was primarily a figure skater. I had the privilege of being on Canada's National Team for eight years. In that time I became a four-time national champion and world bronze medallist in Synchronized Skating. Yes, I have a medal that says I'm third in the world at something yet my competitiveness still dreams (wishes?) it was gold. These days, I play rec softball and spend my summers at the ballpark as an uber-passionate Blue Jays fan.  Beer and cracker-jacks, anyone?
You can't be all work and no play…
A few things that you might not (need to) know about me:
Sleeping is my favourite pastime.  When I get lots of it, I flash my pearly whites all the time.  Who am I kidding, I suppose I smile a lot either way.
I sporadically belt out tunes at the least opportunistic times. Yes, it happened in a boardroom once.  No, I can't sing well.
I'm the paparazzi of my friend group making instagram my favourite channel.
No, the type of music I listen to is not all "my dog died, I got divorced and slammed by finger in the truck door," but yes, I enjoy country.
I'm working on becoming a citizen of the world but for now, I'm Canadian and American. I was born in Canada but my 'rents hail from Greece and the good 'ol USA.
Travelling tugs at my heart strings.  My first love was Prague, then Venice, then Iceland and so-on-and-so-forth.
I love life, coffee and am a huge fan of colour (we spell it with a 'u' in Canada).